Welcome to Mercury Bay
The Mercury Bay area of the Coromandel Peninsula is an area of stunning beaches and bays. Azure blue waters roll onto clean white sands, while protective arms of bush clad hills shelter the bays and further enhance the scenic splendour of the area.
Whitianga is an attractive township with a deepwater harbour. The wharf in the centre of town is the departure point for fishing enthusiasts, charter boats and scenic cruising. If taking your own craft, Mercury Bay has several launching ramps.
Across the bay
An enjoyable excursion for young and old is the ferry crossing across the river to Ferry Landing. Passengers alight at the oldest stone wharf in Australasia.
A short walk up the hill from the ferry leads to Front Beach then on to Flaxmill Bay. Cooks Beach is a beautiful crescent shaped white sandy beach, stretching approx. 3 kms. Located between Cooks Beach and Flaxmill Bay is Shakespeare's Cliff, a stunning scenic reserve.
A very short track leads to a vantage point with memorable views of Mercury Bay.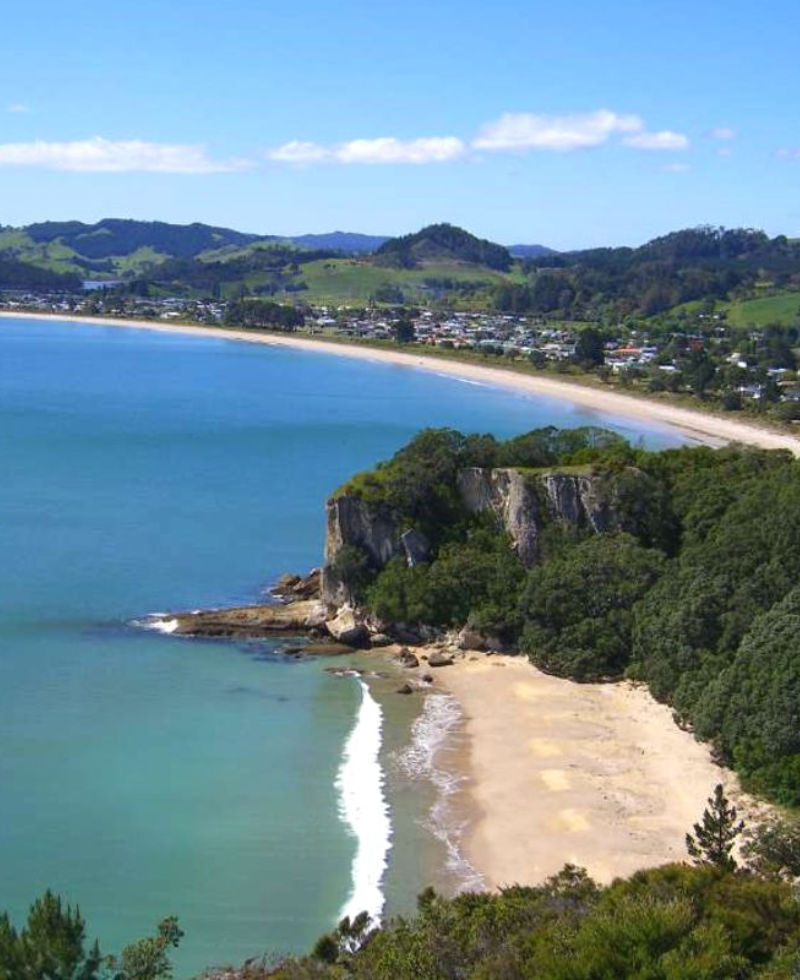 Hot Water Beach
A truly unique experience! Hot water flows from the interior of the earth to surface at Hot Water Beach.
Two hours either side of low tide visitors flock to the usually deserted beach to find hot water bubbling through the golden sand, digging their own spa pool in the sand to lie back in and relax while the steam from their hot pool envelops them.
Stunning Cathedral Cove
There are many fabulous beaches, walking tracks and great scenery to take in. Further south is situated Coromandels first marine reserve, officially designated in early 1993.
It is easily accessed from Hahei Beach and Cathedral Cove. It incorporates the offshore area from Cooks Bluff and Motukorure Island to Hahei and Mahurangi Island.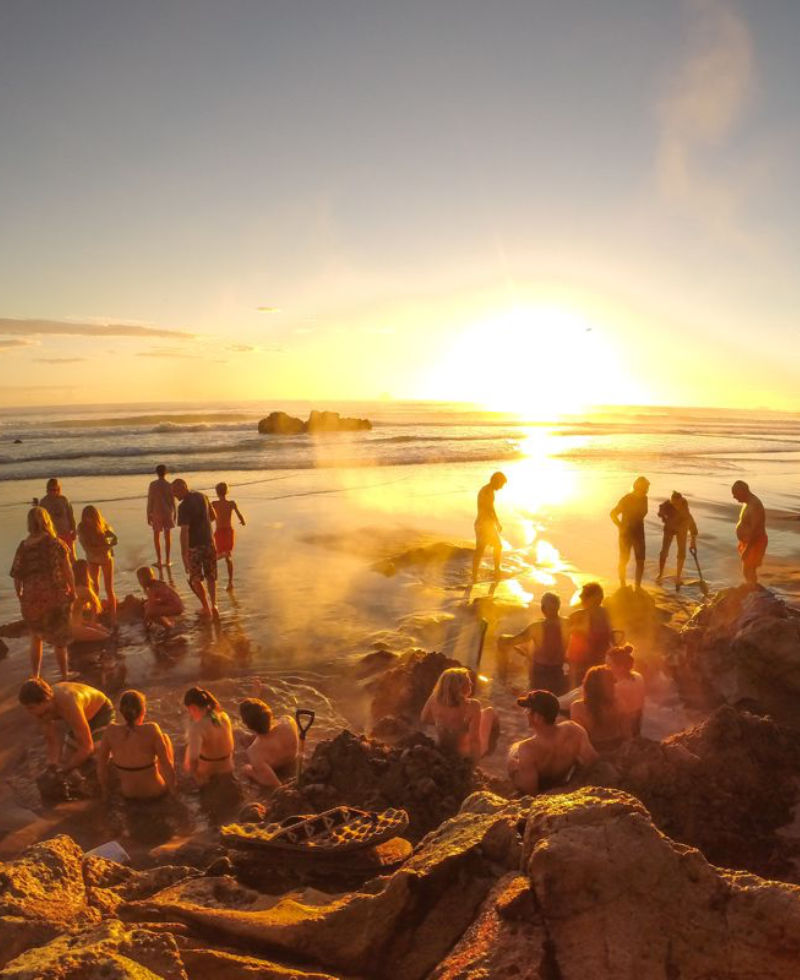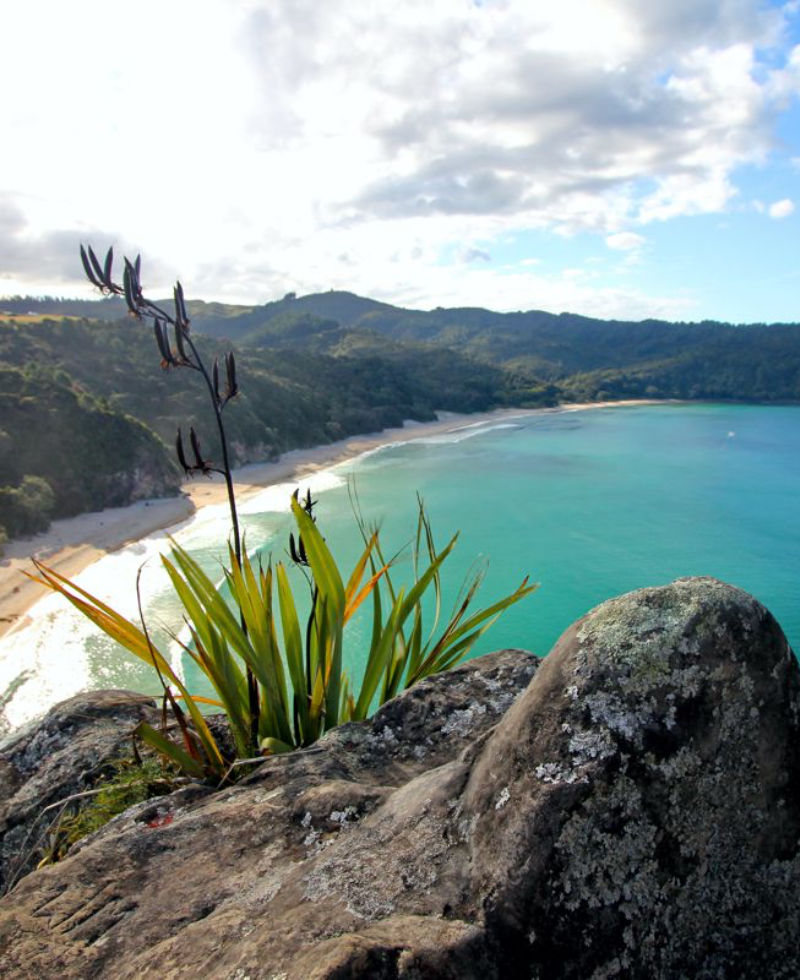 309 Road & Coromandel Town
The famous 309 Road connecting Whitianga to Coromandel Town is a mostly gravel road, very scenic with lots to see and do along the way.
An unusual square Kauri tree is located on the Tapu – Coroglen Road. In the spring the yellow flowers of the Kowhai tree break the green of the forest while the red blossoms of the Pohutukawa tree provide a flaming brilliance at Christmas time.
Further North
A further 18km north over a scenic winding sealed road is Kuaotunu, gateway to the pristine beaches of Otama and Opito. These beaches are worth the journey but are accessed only by travelling over a steep, winding, narrow, unsealed road.
As you travel towards Coromandel you may visit the white, sandy beaches of Matarangi and Whangapoua. The warm climate and rich soils of the Coromandel promote lush growth and this is shown in the native bush that covers much of the Peninsula. Huge majestic trees, including Kauri that survived the intense milling of last century, have been protected and can be seen by the highways and walking tracks.